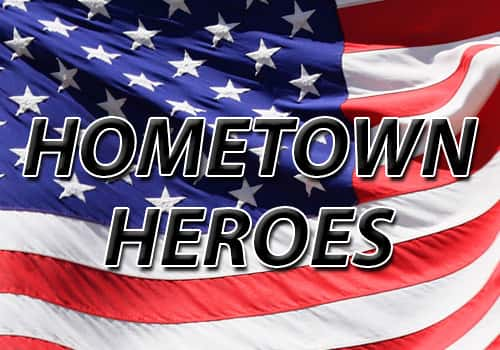 With all of the bad news that's in this world, we want to honor our Hometown Heroes in the Black Hills and surrounding area. From servicemen & women, first responders, teachers, doctors, if someone you know deserves the title of "Hometown Hero," we want to hear about them.
Fill out the form below to nominate a Hometown Hero. One individual will be selected each month as our "Hometown Hero," and for the month of February the recipient will receive a variety of goodies!!!
Each nomination will be kept on file for 4 months.
Congrats to Kathy R! She is out March Hometown Hero. From gift cards to use online to Sears to a nights stay at the Holiday Inn in Sturgis as well as gift cards to Sickies, Pancheros, Klinkeltown plus a few other items.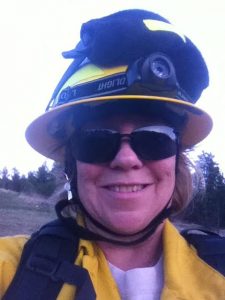 Kathy is a person that would do anything to help anyone out. She takes care of her mother and helps take care of her sister who just recently had a stroke. She works 40+ hours a week and when she isn't working she spends her free time volunteering for the Rockerville fire department and also the red across. It isn't uncommon for her to be on a call for either Red Cross or the fire department till 3 or 4 in the morning and then is always at work by 8:00am. She has a huge heart and deserves this award!
************************************************************************************************************************************
Congrats to Robin S! She is our February Hometown Hero! She received quite the goodie bag, including 2 $20 gift cards to Klinkletown, $50 Jenny's Floral GC, $25 Stage Stop Leather & Gifts GC, 1 Night Stay Holiday Inn Express in Sturgis plus a few other items!
She works at the Keystone library for very little money. But she is always going above and beyond for the kids of Keystone From doing a community garden with them to setting up a penny carnival for halloween. Then its setting up things for the adults like garage sales and victorian xmas and special functions for the community. She also finds time to vol. For haunted house and build floats for the kids she goes well beyond the call for the community of Keystone!
**************************************************************************************************************************************
Congratulations to Katherine R! She is our January Hometown Hero! She received some goodies too- 2 $10 Klinkeltown Gift Cards, 2 $20 Sears Gift Cards, 1 $50 Bella Tan Gift Card plus a few other treats! Thank you Katherine for being amazing and our Hometown Hero!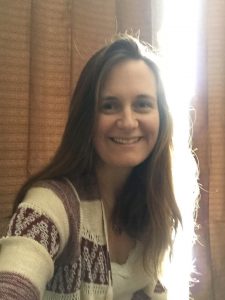 Read her nomination-Katherine is a special education teacher in the Rapid City School district that goes above and beyond for her students and colleagues. Katherine is patient, kind, caring, hopeful, encouraging, and devoted to her students. She works hard every day to meet their very demanding needs, always staying positive and cheerful. She also goes out of her way to brighten the days of those around her, giving her time, a kind word, a warm hug, or spontaneous and thoughtful gifts. I hope you will consider Katherine for the Hometown Heroes award, as I can think of no one more deserving.
Congrats to Drake M. on receiving the December title of Hometown Hero! Read his two nominations below! He received a COLOSSAL cookie from Eileen's Colossal Cookies of Rapid City, 2 passes to Main Street Square for Ice Skating with a $5 gift certificate to Silver Lining Creamery, Sickies Garage Gift Certificates, Free Pizza and Play at Press Start, and from Meadowood Lanes- Party of 4/12 games of bowling and shoe rental, 1 large pizza and pitcher of soda!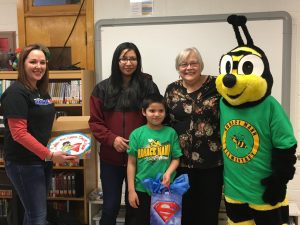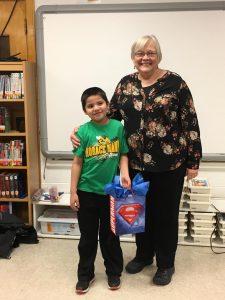 1st nomination wrote- Drake is a kindergartner at Horace Mann Elementary School. Today when his teacher tripped and fell, he very calmly walked out of his classroom and found another adult to come help. He is a true hero and should be recognized for his efforts to protect his teacher.
2nd nomination wrote- Drake is a kindergartner at Horace Mann Elementary. His teacher, who is set to retire at the end of this year tripped and fell, hurting both her knee and her head. Drake knew exactly what to do. He left the classroom, which is located at the farthest end of the building, and walked straight to the office to get help. When he saw me at the office he said three words…"Mrs. H fell." He was calm and his voice was clear. I began to run to his classroom to help when I realized that the office staff needed to call 911. I stopped running and told Drake to go back to the office and tell them to call 911. He immediately did as he was asked. As soon as he was finished, he went back to classroom to check on Mrs. H. Drake is a hero in the eyes of his principal, his classmates, and especially his teacher.
Congrats to Danielle B. on receiving the November title of Hometown Hero! She received a $50 Gift Certificate to Bella Tan, $120 Stay and Play to Deadwood Gultch, and a $40 N-D-Zine Gift Certificate.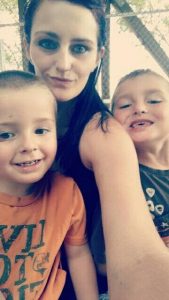 She's a 27 years young women an outstanding mother of two and an over the top citizen, her profession is working as an EMT with the Spearfish Ambulance, and preparing for paramedic school next year, she's a volunteer with Lawrence County Search and Rescue, she started a children's cancer foundation called Connor's Stand Against Cancer (check it out on Facebook), and in her very limited spare time she makes the most outrageous cakes, art projects, and spends time with her family. I believe she is the definition of a bad ass and of course a Home Town Hero!
Congrats to Jason A. on receiving the October title of Hometown Hero! He received a $50 Gift Certificate to Olive Garden plus 2 Tickets to Hairball at the Deadwood Mountain Grand.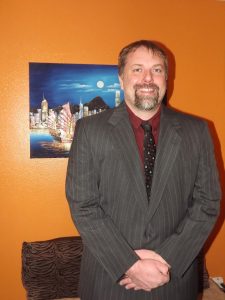 Jason A. is more than a Hero. He is a Professor, Father, and a Mentor to many people in the Rapid City area. He teaches at the School of Mines. He has advised 100's of freshman college students through to their senior year then on to graduation. Students have received recommendation letters and $1000's worth of scholarships through his help. He is also the Senior Design Coordinator helping less fortunate in the Rapid area. Students have designed fishing poles for quadriplegic persons that casts the fishing line with just a blow of air from your mouth. To helping Ellsworth AFB mounting of a missile for display. He also advises the "Moon Rockers" design team that heads to Florida every year to compete in the national Design and Building of a moon-dirt-digging robot. His work along with his Brilliant Students has helped benefit many.