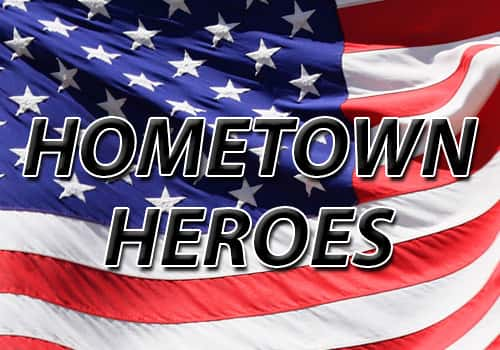 With all of the bad news that's in this world, we want to honor our Hometown Heroes in the Black Hills and surrounding area. From servicemen & women, first responders, teachers, doctors, if someone you know deserves the title of "Hometown Hero," we want to hear about them.
Fill out the form below to nominate a Hometown Hero. One individual will be selected each month as our "Hometown Hero," and for the month of December the recipient will receive a 1 Night Stay Holiday Inn Express in Sturgis, Meadowood Lanes/Party of 4/12 games of bowling and shoe rental, 1 large pizza and pitcher of soda or draft beer.
Each nomination will be kept on file for 4 months.
Congrats to Danielle B. on receiving the November title of Hometown Hero! She received a $50 Gift Certificate to Bella Tan, $120 Stay and Play to Deadwood Gultch, and a $40 N-D-Zine Gift Certificate.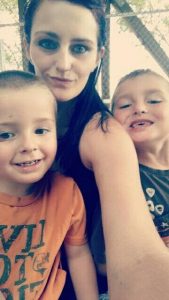 She's a 27 years young women an outstanding mother of two and an over the top citizen, her profession is working as an EMT with the Spearfish Ambulance, and preparing for paramedic school next year, she's a volunteer with Lawrence County Search and Rescue, she started a children's cancer foundation called Connor's Stand Against Cancer (check it out on Facebook), and in her very limited spare time she makes the most outrageous cakes, art projects, and spends time with her family. I believe she is the definition of a bad ass and of course a Home Town Hero!
Congrats to Jason A. on receiving the October title of Hometown Hero! He received a $50 Gift Certificate to Olive Garden plus 2 Tickets to Hairball at the Deadwood Mountain Grand.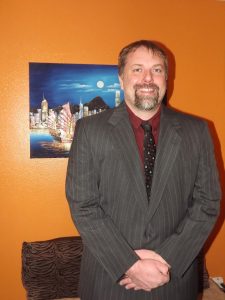 Jason A. is more than a Hero. He is a Professor, Father, and a Mentor to many people in the Rapid City area. He teaches at the School of Mines. He has advised 100's of freshman college students through to their senior year then on to graduation. Students have received recommendation letters and $1000's worth of scholarships through his help. He is also the Senior Design Coordinator helping less fortunate in the Rapid area. Students have designed fishing poles for quadriplegic persons that casts the fishing line with just a blow of air from your mouth. To helping Ellsworth AFB mounting of a missile for display. He also advises the "Moon Rockers" design team that heads to Florida every year to compete in the national Design and Building of a moon-dirt-digging robot. His work along with his Brilliant Students has helped benefit many.