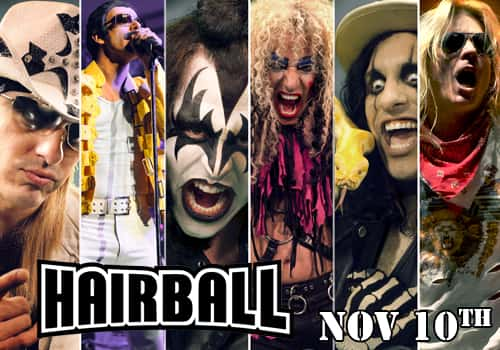 KSKY is middle aged…We turned 35 on September 4th, and to celebrate we're throwing a giant party on November 10th at the Deadwood Mountain Grand, with Hairball!
You can buy tickets HERE, or listen to KSKY for your chance to win FREE tickets to KSKY's 35th Birthday Bash!
KSKY is giving away 2 pairs of tickets every weekday. Plus, we'll have bonus chances for you to win tickets–keep listening for those details.
Guaranteed times to win:
Monday, Wednesday, and Fridays: 9-10a, 11a-12p & 3-4pm
Tuesday & Thursdays: 10-11am, 2-3pm, & 4-5pm
To further celebrate KSKY rocking the Black Hills for 35 years, listen to Rambo every weekday at Noon for rock all from a specific year from the last 35 years! Plus, we'll replay those hours every Saturday afternoon from 12-5pm. Here's what Rambo's playing this week:
Monday: 1987
Tuesday: 2004
Wednesday: 1994
Thursday: 2011
Friday: 2001