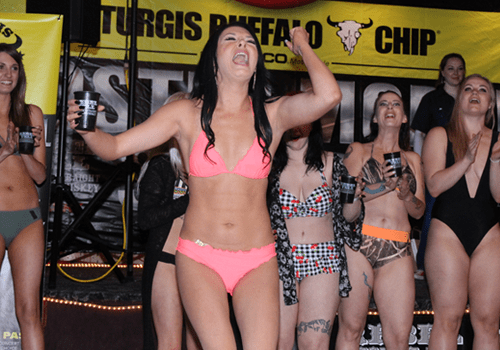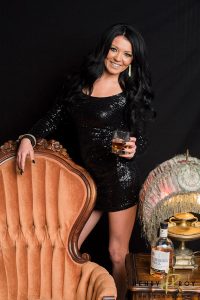 Nearly 250 women participated in the 2018 Buffalo Chip Poster Model Search, presented by Rebel Yell Bourbon and on Saturday night at Robbinsdale Lounge, the winner was announced: Alexa S. from Rapid City, SD.
Soon you'll see Alexa on billboards and posters for the Buffalo Chip. If you're nice to her, she'll even sign a poster for you.
Here are a few things to help you get to know Alexa:
Where do you go when you want to have fun and cut loose?
Any karaoke bar will do the trick!
Do you have a nickname? If so, what's the story behind it?
"Face." It originated sometime in high school because of my over-animated facial expressions when I tell stories.
What is something you have tried but will never do again?
Attempt a front flip on a trampoline while slightly intoxicated.
What made you enter the 2018 Buffalo Chip Poster Model Search?
Since I heard about the contest in 2015, I immediately wanted it. The Buffalo Chip has always been one of my favorite places to go and has provided me with some of my best memories. I have so much respect for the Buffalo Chip and for all the people that bring it all to fruition every year, and it'll be the ultimate honor to represent it.
Watch the Poster Model Search winner announcement: