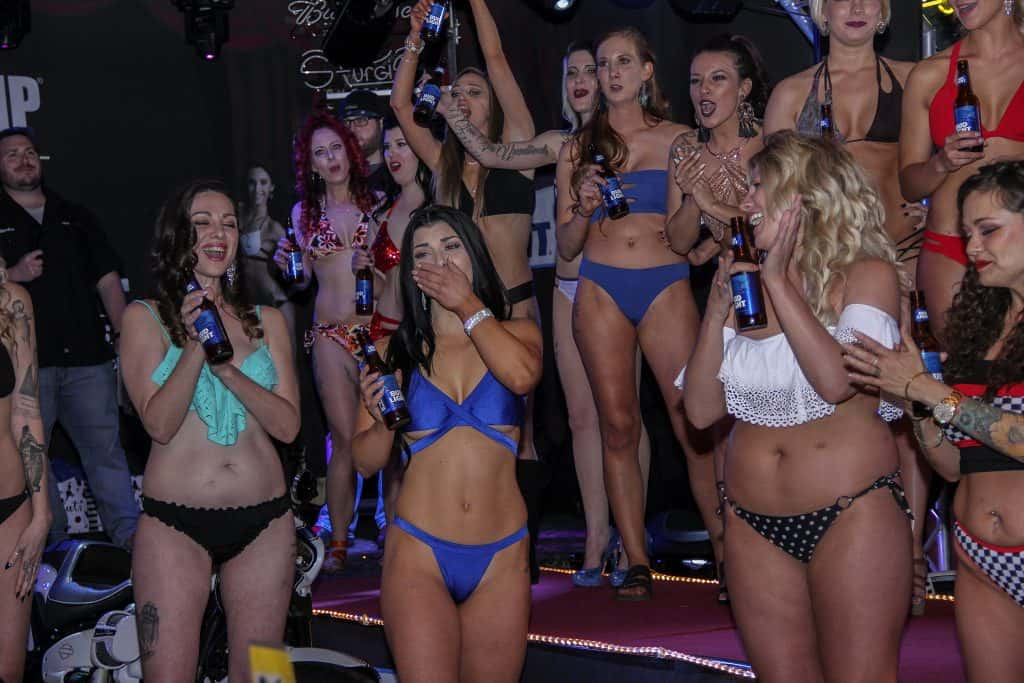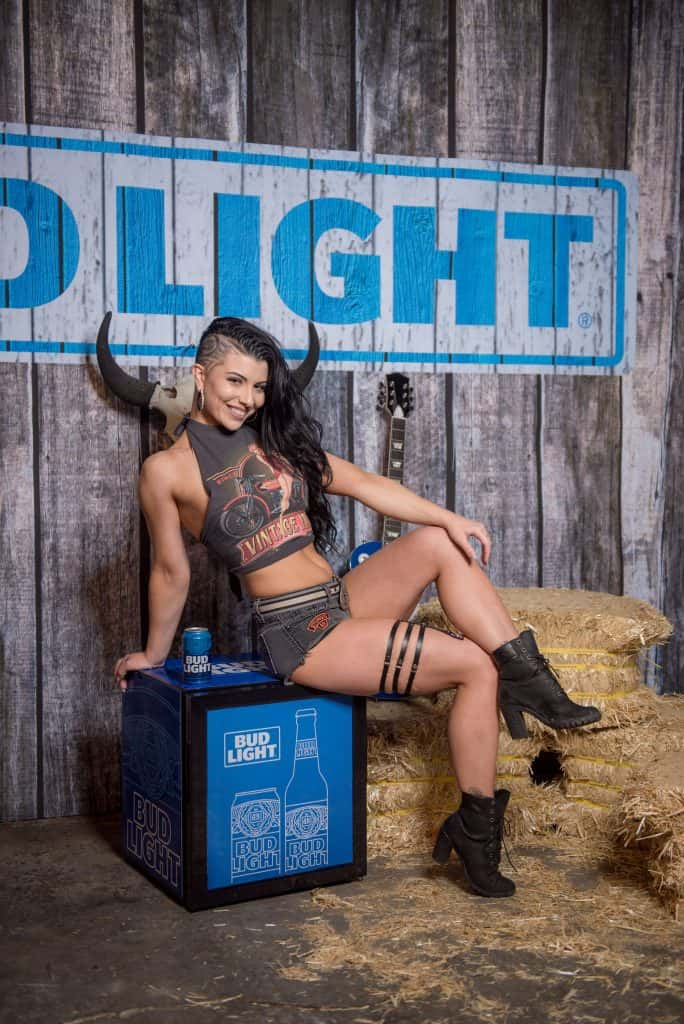 Over 250 women participated in the 2019 Buffalo Chip Poster Model Search, presented by Bud, and on Saturday night (4/27) at Robbinsdale Lounge, the winner was crowned: Lainie K. from Rapid City, SD.
Soon you'll see Lainie on billboards and posters for the Buffalo Chip. If you're nice to her, she'll even sign a poster for you.
Here are a few things to help you get to know Lainie:
Describe your fantasy motorcycle ride.
I've already been blessed with my fantasy motorcycle ride! I'm lucky enough to have taken the Harley up Pacific Coast Highway in Malibu, CA – one of the Top 10 Best Rides in the World!
What is your favorite band?
Metallica!!! Hands down, the most meaningful band to me, lyrics that speak deeply. I even have some lyrics tattooed on my skull.
What's the best piece of advice you've ever received?
Take it easy. Apply this to anything! The throttle and clutch while learning to ride, when you've got too much stress on your plate, and most importantly when you say good bye and to take it easy, so they know you care.
What is the best thing that has ever happened to you?
Realizing my purpose is on a stage, in front of a crowd, in the entertainment industry. Whether it be dancing, modeling, pageantry, I am myself in the spotlight.
Why do you want to be the 2019 Buffalo Chip Poster Model? 
Besides knowing the Buffalo Chip like a second home, I am the woman for the job due to my social skills, my extensive social outreach, my longtime professional career in the entertainment industry, and my passion for the BEST PARTY ANYWHERE!!!
Take a sneak peak behind the scenes from Lainie's photo shoot with Henry Roy Photography:
Plus, check out the winner announcement: