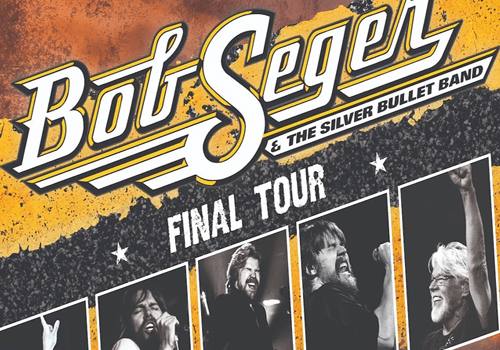 Bob Seger & The Silver Bullet Band are bringing their farewell tour to the Rushmore Plaza Civic Center on Thursday, September 12. You can buy tickets HERE.
Listen to KSKY this week for your chance to win tickets before you can even buy them! Guaranteed times to win:
Tuesday 9/3: 11a-12p & 4-5pm
Wednesday 9/4: 9-10am & 2-3pm
Thursday 9/5: 10-11am & 5-6pm
Friday 9/6: 11a-12p & 4-5pm
Monday 9/9: 3-4pm
Tuesday 9/10: 11a-12p & 4-5pm
Wednesday 9/11: 10-11am
Bob Seger has always stayed true to his legendary sound, effortlessly marrying blues, country, and heartland soul into his trademark brand of Motor City rock 'n' roll. Seger is a GRAMMY® Award-winning multi-talented artist, songwriter, producer, and bandleader whose indelible body of work has affirmed his place in the fabric of American song. Inducted to both the Rock & Roll Hall of Fame and the Songwriters Hall of Fame, Seger has sold more than 53 million albums and has earned 13 platinum and 7 multi-platinum RIAA Certified sales awards, including such landmark albums as Beautiful Loser, Live Bullet, Night Moves, Stranger in Town, Against the Wind, and Nine Tonight.