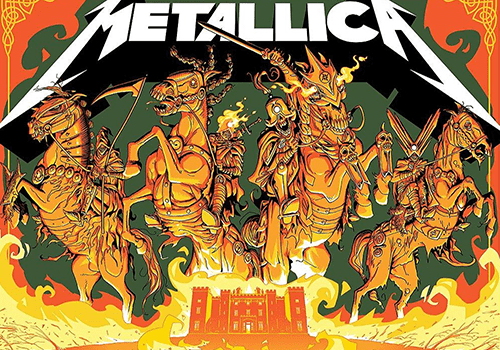 Social distancing sucks when you've been looking forward to going to concerts that are all either postponed or flat out cancelled–thanks COVID-19…A lot of artists are sharing music on their social media since they can't see you in person, including Metallica. Check out what the guys said:
While we're all doing our part and staying home, we find ourselves missing live music, so how about we dive back into a few of our favorite shows at a socially responsible distance? Not to sound too cheesy, but now more than ever, we're in this together, and staying connected is how we'll get through it. With that in mind, we're bringing a series of Live Metallica shows right to your couch! We're bringing you our brand new concert series, #MetallicaMondays, where we'll stream the complete video of a live show for you on our YouTube channel and on Facebook every week. Tune in weekly for #MetallicaMondays to get a taste of live Metallica. We know… it's not quite the same as the real deal, and trust us, we wish we could be out there with you again!
They kicked off their #MetallicaMondays concert series last week (3/23), with their show from Slane Castle in Ireland from June 2019, and they'll announce new #MetallicaMondays live streams every Sunday night.
Now, KSKY is joining the fun by giving you a chance to listen to their live show every Monday starting at 11am, where we'll replay the previous weeks live stream.
Like the guys said, it's not the same as seeing them in person, but it'll help us get through however long we need to social distance.
#MetallicaMondays Schedule:
Live in Lima – March 20, 2014. This was the third show of the "Metallica By Request" tour, where the audience got to vote on the setlist before the show. Lima was unique; the final vote saw some staples left out of the set. You won't be hearing "Sad But True," "Nothing Else Matters," or "Bellz." KSKY replay: 6/1 11am