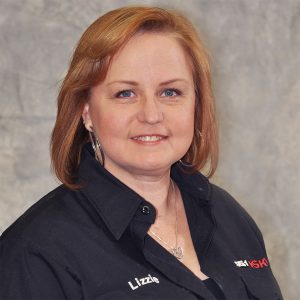 I was born and raised here in Rapid City and this is home. Spent a couple of years in the San Diego area, but came back to the community and beauty of the Black Hills. I was exposed to classic country in my childhood, and classic rock and the hair band era in my formidable years.
I also took a couple years of piano and played the violin all through school, so music has always been a part of my life. Honestly, never planned to be in radio as I was very shy in front of people in my younger years. Strangely enough, it was encouragement to get on a karaoke stage that changed all that. I was hooked and the stage fright disappeared. Since then, I have fronted two local bands and been a Karaoke/Music DJ in local establishments and other venues. After a couple decades in the "biz" I guess you could say I love it. If it has to do with music, I'm in. I had started out helping on KSKY in 2012, and though I love many kinds of music, what we play on this station is what I listen to the most, so it has been a great fit.
My hobbies and interests includes music (of course), crafts, DIY, camping, fishing, hiking, Bears football and anything that includes my wonderful family which consists of a fantastic husband, 5 incredible sons, a dog, two cats, and most recently a bearded dragon.
Monday: Is it technically hitting the snooze of you turn off the alarm, but lay there until the second scheduled alarm goes off? This is my back up in case I would have accidentally turned off the