"Music is the moonlight in the gloomy night of life."

– Jean Paul Friedrich Richter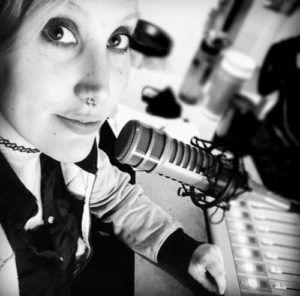 Raven's love for radio sparked at a younger age, borrowing her mom's tape recorder to DJ her own radio station in her spare time, either alone or with friends. After learning the ins and outs of radio; working production, on-air, and eventually managing KBHU-FM at Black Hills State University, she graduated with a bachelor's degree in mass communication.
She began her radio career co-hosting morning shows in Sheridan, Wyoming, and then eventually moved back to Rapid City where she continued her journey, learning new things, meeting new people, and still obsessing over music day-in and day-out.
When she's not broadcasting, Raven enjoys exploring and discovering new music, kicking back with family or friends at a barbeque or for a few drinks, traveling, watching TV shows, playing video games, adventures in the hills, and taking life one day at a time.
Join Raven weekdays beginning at 9am, after Free Beer and Hot Wings!
Want more RUCKUS? Follow on social media! [Links below]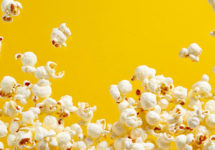 It would have been a STELLAR prank, but the BOSS did not have a sense of humor that day and dumped out and threw away ALL the popcorn in the machine before anyone got to see it.