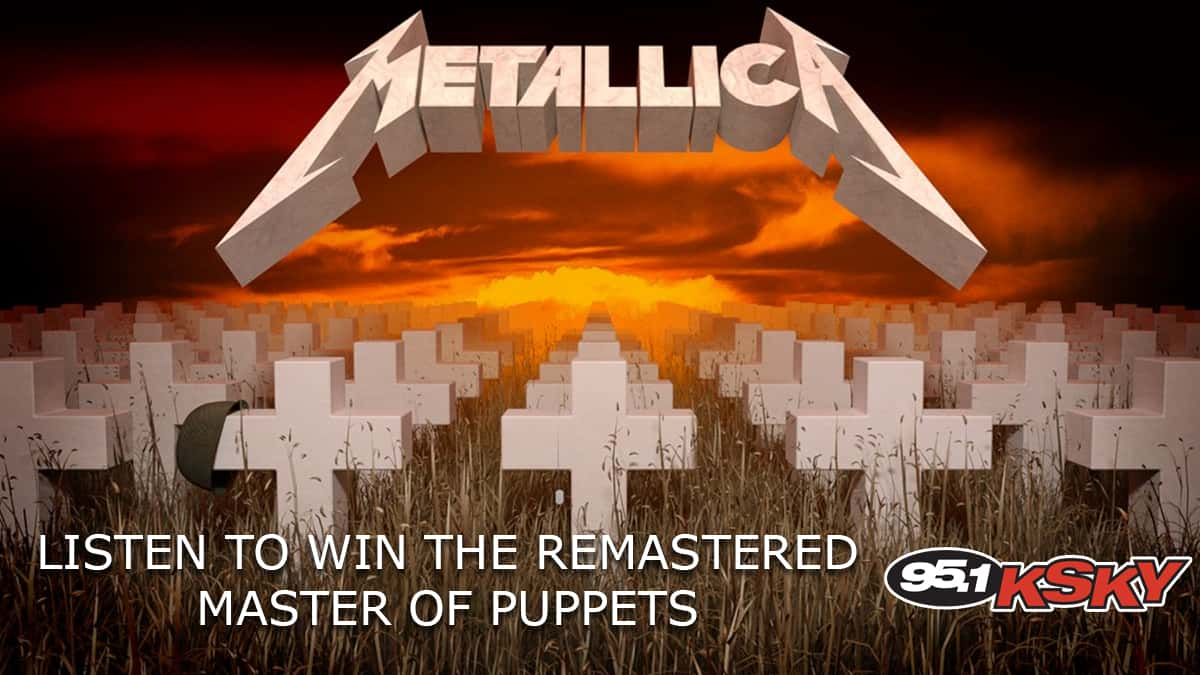 Metallica is releasing a Remastered Edition of their iconic Master of Puppets album on Friday, November 10th. The album–one of the greatest heavy metal albums of all time–has been remastered for the first time–for the most advanced sound quality possible and will be available in three formats: CD, vinyl and a deluxe box set. It includes previously unreleased versions and a lot of bonus materials that Metallica fans are going to love!
Plus, at 12pm on Sunday, November 12th, listen to 95.1 KSKY for a special featuring Lars Ulrich in a one-on-one conversation with host Andy Hall as they revisit the Master of Puppets era of Metallica. Featuring music from the remastered album and also containing EXCLUSIVE MUSIC recorded live at Festival Hall, Osaka, Japan on November 18th, 1986.
Starting on Monday, November 13th, listen to KSKY for your chance to win a free copy of the Remastered Master of Puppets!
Guaranteed times to win:
Monday 11/27: 5-6pm
Tuesday 11/28: 11a-12p
Wednesday 11/29: 5-6pm
Thursday 11/30: 11a-12p
Friday 12/1: 5-6pm